Robert Marawa gets applauded by Twitter users after re-schooling Penny Lebyane over Nathi Mthethwa's R22 million flag project.

Lots of public figures have condemned Nathi as they perceived some fraudulent act from the minister, but Penny stood out as she claimed people spoke out of hatred for Nathi without being logical about the situation.

"Obviously @NathiMthethwaSA is not liked by a whole industry that hates itself so nothing new there for me. But l have a question. How did they build your favorites The Eiffel Tower in Parys, Statue Of Liberty in New York, Christ The Redeemer in Rio De Janeiro? Why do u like them?" she asked.
Reacting to Penny's claim, the Sports broadcaster urged her not to compare the flag project with other international counties' projects whose economy is stable. He also referred her to some documents, but she claimed to have read them.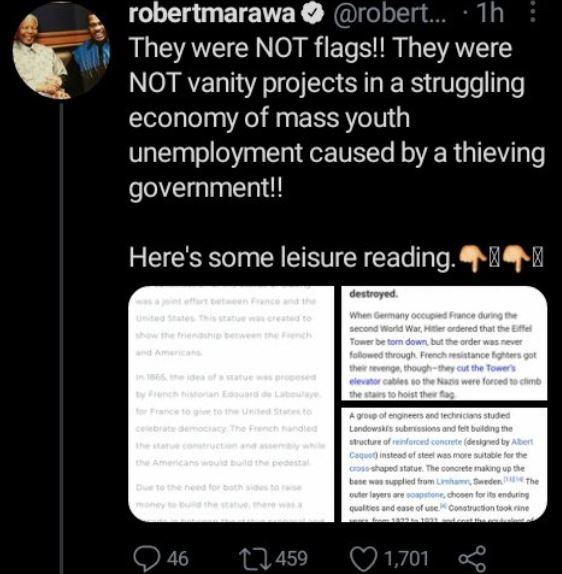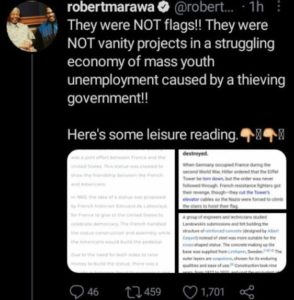 He then responded with, "Then the Tweet clearly wrote itself independently of what you claimed you read."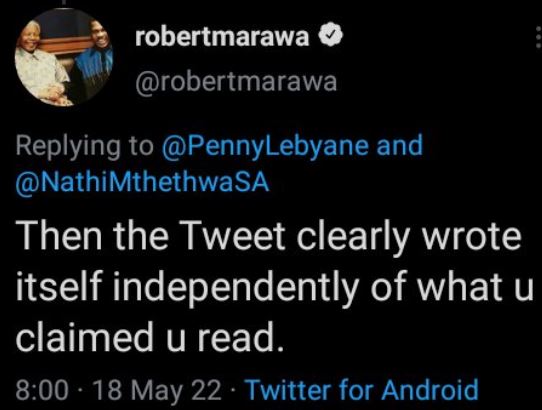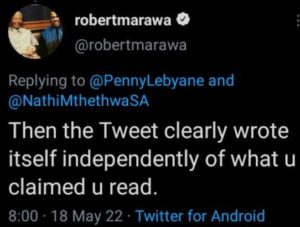 See reactions to the tweets below:
Robert Marawa should be the minister of Sports instead of Nathi Mthethwa pic.twitter.com/yUfnduY7SP

— Ntshieng 🇿🇦 (@LeratoN_) May 18, 2022
Robert Marawa said "no think before you tweet" lol 😭😭😭😭😭😭

— ThatoTsAndCs (@ThatoTsAndCs) May 18, 2022